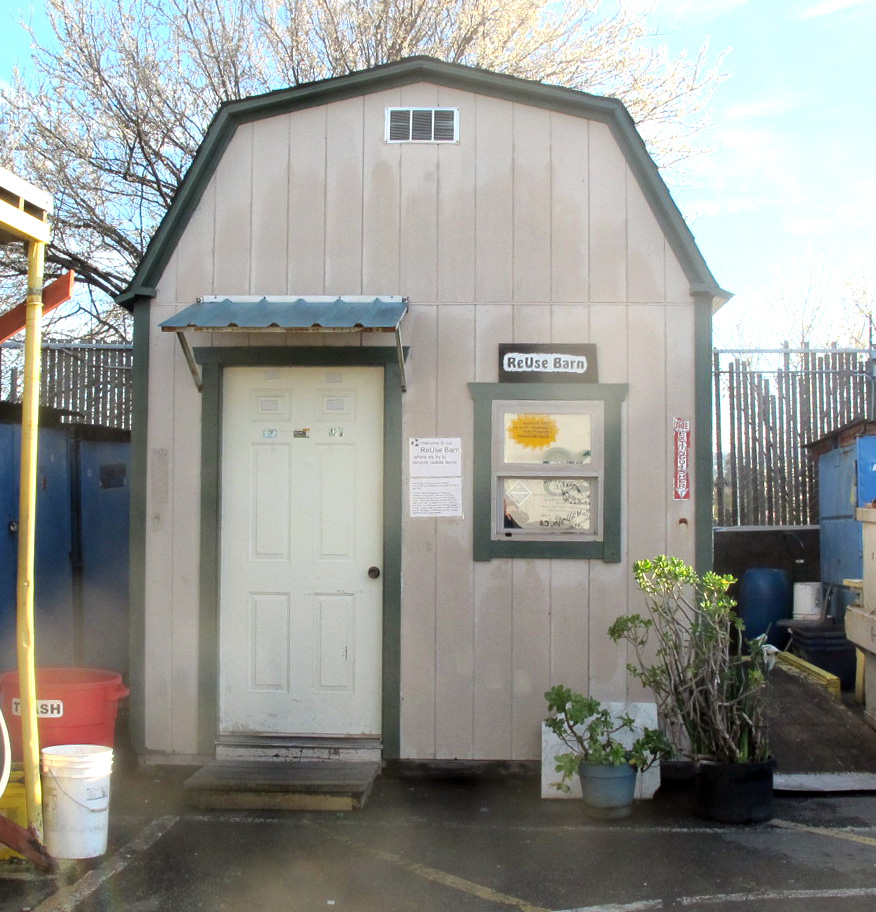 Until further notice, the ReUse Barn will be closed due to our social distancing policies. We apologize for the inconvenience.
—
Donations of books, office and art supplies to the ReUse Barn are always welcome. If you have any question as to whether your donation would be a good fit for the ReUse Barn, please contact VALCORE.
Teachers, nonprofit organizations and the public are invited to take ITEMS for their projects Free of Charge. For more information about what is currently available please come by or contact us at (707) 645-8258 or info@VALCORErecycling.org.
Some examples of what might be available are:
BOOKS

The supply changes frequently, but usually includes cookbooks, hobby, mysteries, and novels as well as children's books.

OFFICE SUPPLIES

Manila folders
File folders
Mailing Envelopes
Binders

MISCELLANEOUS

Odd and ends for craft projects
Containers/baskets.