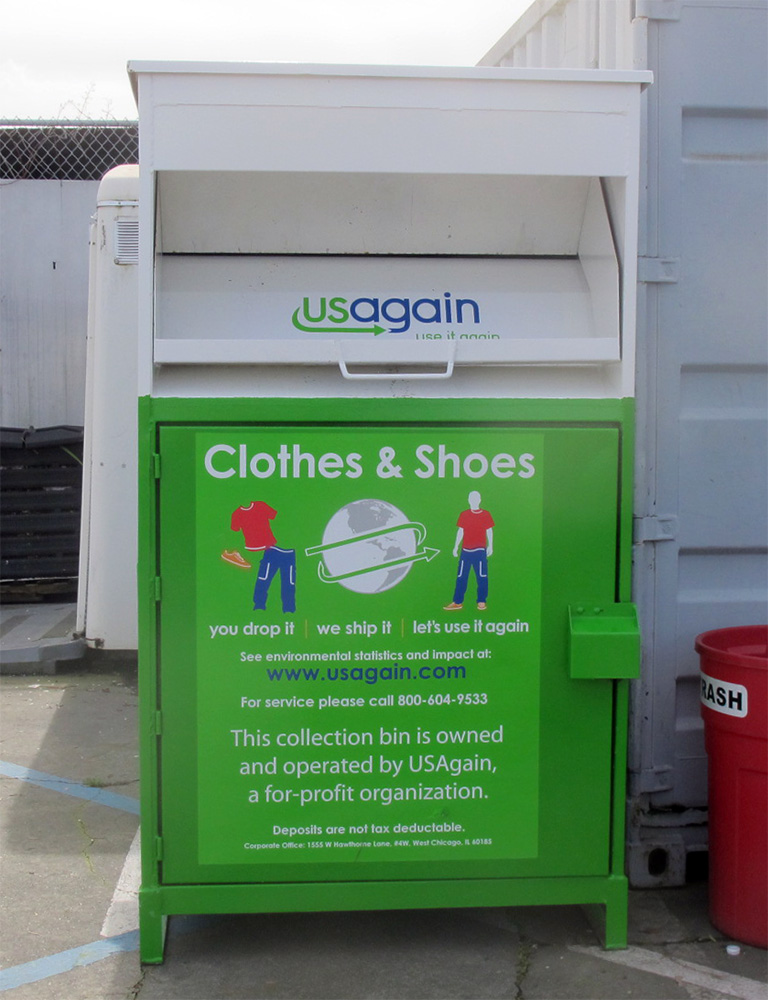 VALCORE has a clothing and shoes bin on site. If you happen to have clothes you'd like to donate, come by our location during open hours.
Acceptable items include:
Clothes, shoes, accessories (belts, hats, scarves etc), towels, and bedding. *Items must be dry and bagged.
Each pound of clothing recycled saves 7 lbs of carbon dioxide from the atmosphere and 1400 gallons of water.
(Source: https://www.usagain.com/for-planet)

Thanks to the Vallejo Community in 2017, VALCORE has received 26,730 pounds of textiles to be recycled.
Below is the impact we've made!